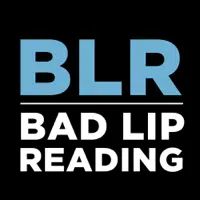 And it is hilarious too!  I don't know if there is one that doesn't maker me laugh.  It all seemingly started a few years ago with BLR NFL and has gone on to "Game Of Thrones," "Star Wars," even political ones(which no matter which side of the fence you're on you can laugh at if you have a sense of humor). Short story-long, this one doesn't disappoint.
Act now and you'll get amazing hits like these:
"Hurry, I'm holding back a fart."
"I need some peanut butter."
"Stop looking now, just don't look."
Operators are standing by.