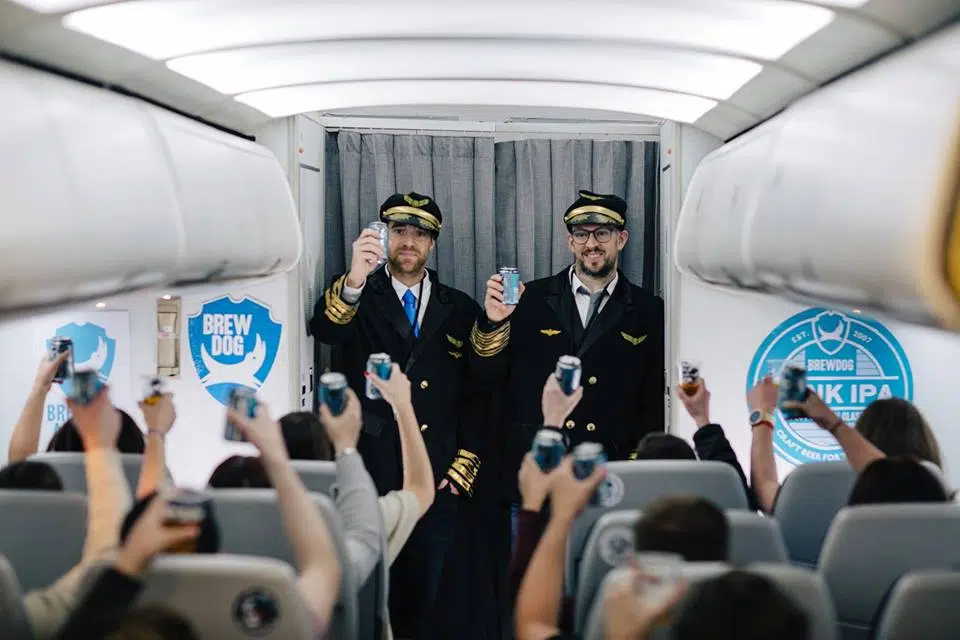 He's got a bar on Broadway, he's got a song about being drunk on a plane.  But think hard about this…has he ever done anything to combine the two?  Like starting his own craft beer airline?  NO!  What could possibly be my two favorite guys from Scotland have!  They started brewing beer in weird places in weird ways on their TV show "Brewdogs."  They didn't stop there though!  They made their own line of beer, the world's first ever Craft Beer Hotel with beer taps in every room(even a beer shower) and now-the World's First Craft Beer Airline! Schedule to take flight in 2019 is Brewdogs Airline.  Who cares if your flight gets diverted to an inconvenient airport when your drunk?!   BrewDog founder James Watt explains "We're on a mission to open minds and excite people about what craft beer is and can be." He also said "Booking a seat on the plane is a must for any serious beer lover. BrewDog Airlines will be an experience like no other. We've redesigned the flight experience for optimum beer enjoyment—from the food, to the entertainment, the cabin crew and most of all, the specially brewed high-altitude beer."
Only downside…no flights in or out of Nashville. Oh yeah…and the cost. Tickets for all flights, excursions and accommodation at a hotel in downtown Columbus will cost £1,250 per person(about $1600 USD).  They will be flying from London to their brewery in  Columbus, Ohio.  I might, just might, fly to London just to fly back to Ohio on Brewdog Airlines.
PS-can I borrow $1600?