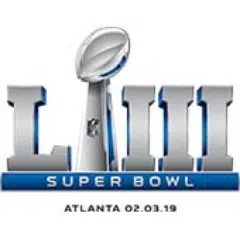 It was just announced this past week that the Super Bowl entertainment for yet another year, will NOT include The Mighty Metallica.  Their biggest snub came a few years ago when the Super Bowl turned 50 in Metallica's hometown of San Francisco. Don't worry though, there will be rock in the form of Maroon 5.  Yep, the kings of castrated,falsetto ,prom ballads will be tearing it up at halftime.  "Anybody need another beer?  I'm going to drive to  the store and pick some up."  On top of that, its rumored Cardi B and Travis Scott will be joining Team Adam.  Do you remember that scene from "Goonies?"
Or maybe this was your reaction to hearing who would be entertaining us at Halftime.
Here's what you could've had NFL fans.  I love that Metallica gets snubbed in their hometown and throws an amazing concert the night before…and the name too! "Too Heavy For Half-time" Love it!  Rock On!
You can follow all the action as it unfolds on Twittter by following  @SuperBowl . The image on the left is their profile pic on Twitter.