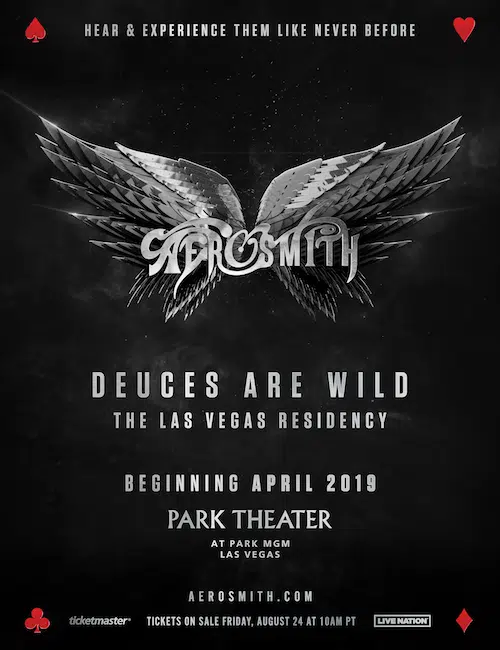 Dawwwww, Aerosmith. How did you know I wanted to see you on my birthday weekend in April?
Just announced this morning, Aerosmith will be in Sin City from April through July of 2019 part of their Deuces Are Wild Residency at Park Theater.
ABC Radio says, "The show will feature never-before-seen visuals and audio from Aerosmith recording sessions, and is being described as "one of the most immersive, state-of-the-art audio and video technology experiences in Las Vegas.""
The total 18 show dates are:
April 2019: 6, 8, 11, 13, 16, 18, 21, 23, 26
June 2019: 19, 22, 24, 27, 29
July 2019: 2, 4, 7, 9
Pre-sale tickets go on sale as early as Thursday, August 16th. Tickets go on sale to the general public on Friday, August 24th.