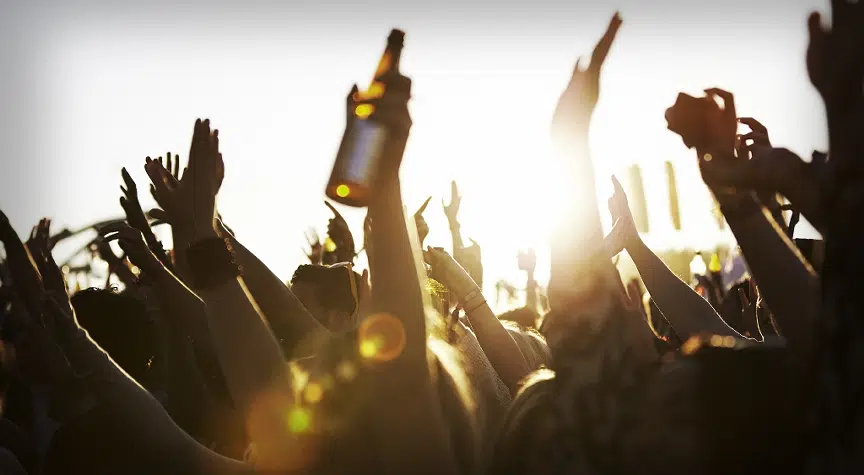 In this case yes. You've heard about the studies that say a beer(or two) a day helps lower blood pressure, it releases endorphins and makes you happier, and in some cases has been linked to men being more fertile.  Well, this story isn't a study…it is a case that happened! "Every Time I Die" Guitarist Jordan Buckley has shared an incredible story on his personal twitter account of how he inadvertently saved a fan's life by spitting beer in their eye.
"You guys wanna hear a fuckin crazy story?" he began. "A lady came up to me and said 'I saw you guys a little bit ago, and you spit beer in the air, and I was in front and some got in my eye.' I apologized [and] said our shows get wacky, never know what's gonna happen. I was probably just trying to mimic someone way cooler than me."
Chalk up another life saved by beer and rock n roll!