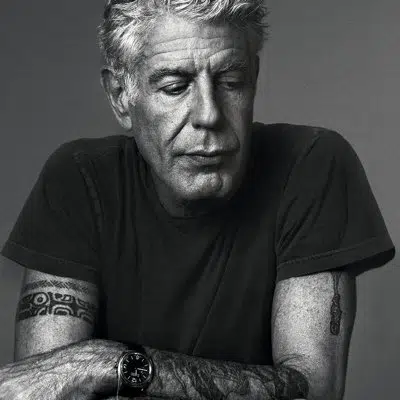 He took his own life at the age of 61.  I have never met the man, rarely ever saw his shows on TV.  This is still sad news, considering he took his own life.  Old age, car accidents, heart attacks…all suck,but you have a reason for the death.  Suicide only leaves you questions.  If you have any dark thoughts or are suffering from depression, there are people out there who can and want to help!
National Suicide Prevention Lifeline-1-800-273-8255 (24 hours a day/7 days a week)
I try to remember the good things.  Below is how I'll remember Chef Anthony Bourdain.