Okay, so there's no chance to join the actual Beatles until a crazy doctor invents a DeLorean time machine (still holding out hope!), but the Bootleg Beatles have just put an ad out to find a new John Lennon, so give peace a chance and brush up on your guitar!
The guys began doing the Bootleg Beatles all the way back in 1980, and have found their own success as the Fab Four, even playing at the Queen's Golden Jubilee ceremony in 2002. The lineup has Adam Hastings as John Lennon, Steve White as Paul McCartney, Stephen Hill as George Harrison, and Gordon Elsmore as Ringo Starr, but according to a recent ad put out by the band in Music Week on Tuesday, Adam will be making his exit soon.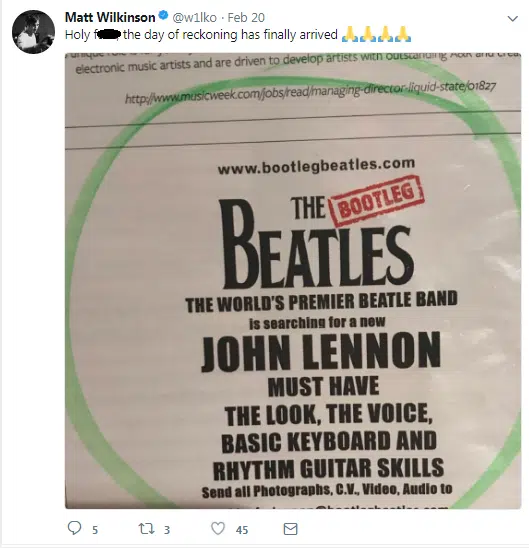 So send in your applications now! Here's a video of them playin "Ticket To Ride" on a morning show in New Zealand for reference.
AC