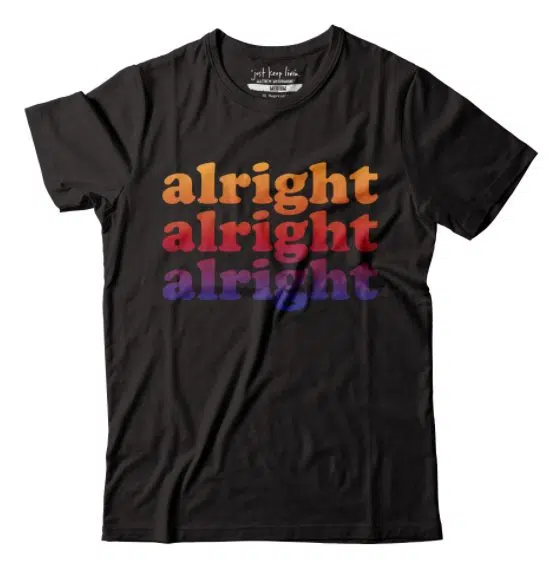 Someone with more time on their hands than they know what to do with has taken EVERY "Alright" that Matthew McConaughey has said and put them together in a compilation.  Of course "Dazed and Confused" comes to mind, but he has said that famous word in a lot of his other movies.
Check out the compilation below. It's pretty…cool.
PS-the picture of the t-shirt is something you can buy through Matthew's twitter page (@McConaughey) and it supports the J.K Living foundation which is dedicated to empowering high school students by providing them with the tools to lead active lives and make healthy choices for a better future.