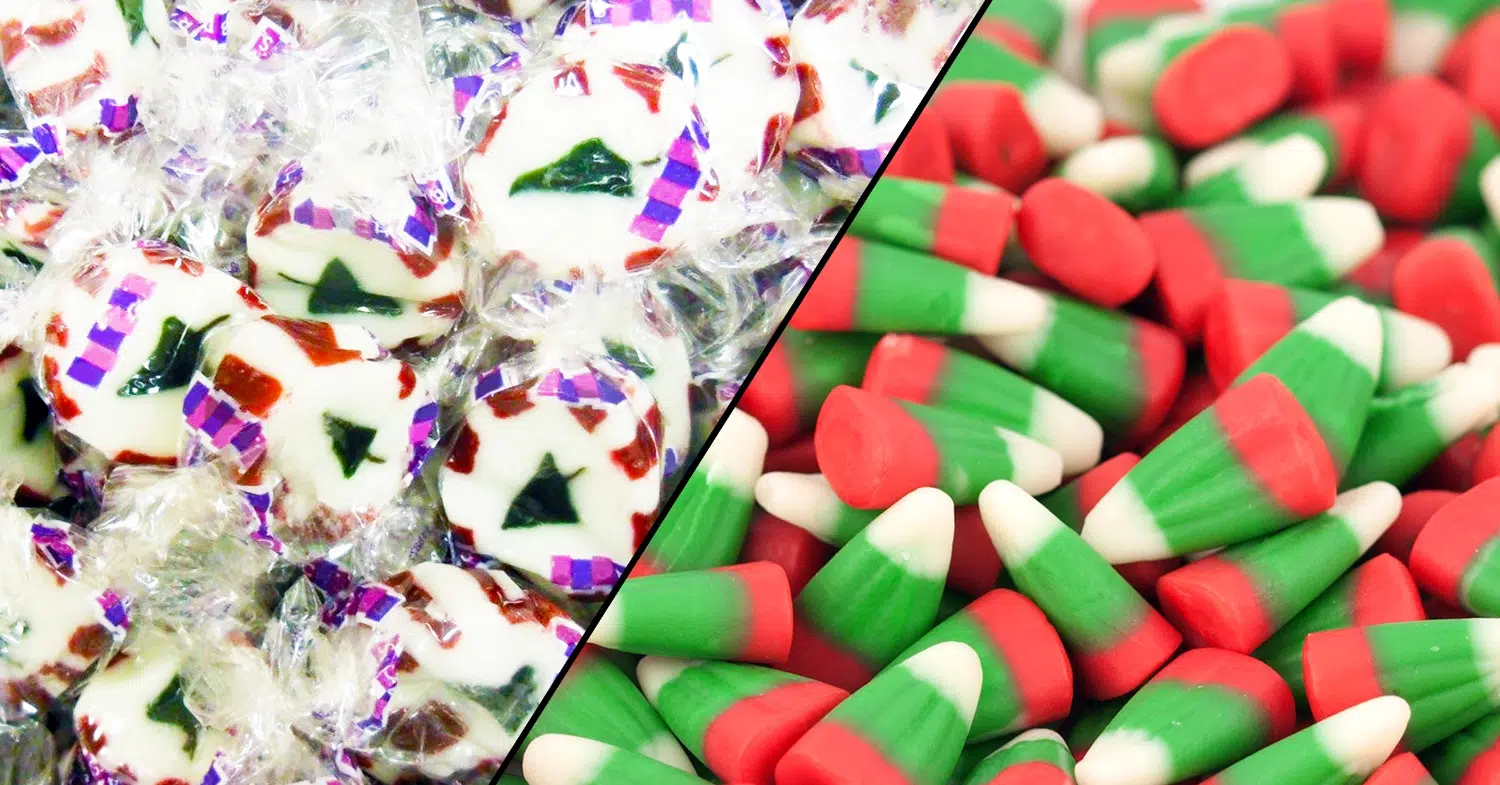 Fruit cake has been made fun of for years, but other than that what kind of treats do people hate this time of year?  Well, according to the  sweet people(get it?) at candystore.com people are very passionate about what they hate!  Below are the findings from their survey of over 13,000 people.
Top 10 Hated Candies
10.  Old Fashinoned Hard Candy Mix(sorry Grandmas)
9. Ribbon Candy(no kidding, does anyone actually eat this?)
8. Candy Canes-Non Peppermint(WHAT?!  I love fruit canes and even peppermint-which just missed the cut at #11.  Who ever voted on this is Un-A-Murican!)
7.White Peppermint M&M's(as far as my go to year round I would agree, but for Christmas y'all don't like it?! SMH)
6.Lifesavers Story Book(just to be clear people hated the packaging, not the candy -whew!)
5. Chocolate Covered Cherry Cordials(I agree, but they're still better than that pink stuff inside the chocolate)
4. Peppermint Bark(which also ranked as one of the most loved candies, we truly are divided)
3.Peeps(nailed it on this one!  Don't like em for Easter, why would I like em for Christmas?!)
2.Reindeer Corn(ya can't just slap lipstick on the pig that is candy corn and expect it to be good, Sorry Alabama)
And the MOST hated Christmas Candy is….
1. Christmas Tree Nougat( Me personally I love these, maybe its just the memory I love…haven't had em in a LONG time, may be they do suck.)
There you have it, the Most Hated Christmas Candies of all time!  Now you know what to avoid.  Check out the full article below!
https://www.candystore.com/blog/holidays/worst-christmas-candy/