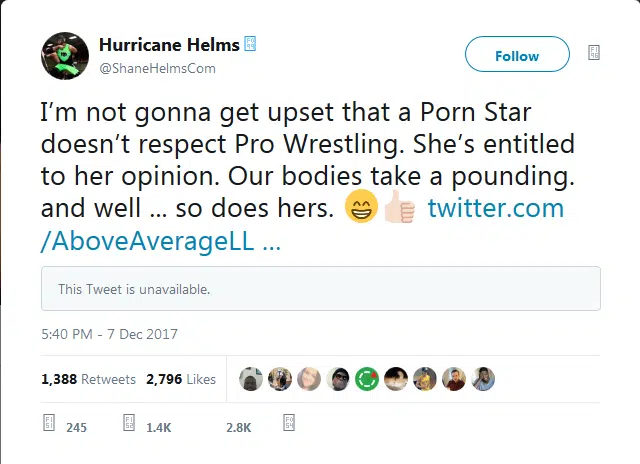 Pretty sure by this point we've all heard of Mia Khalifa.  We've seen her everywhere(and I mean ev-er-y-wh-ere!) from Adult movies to sporting events to her own youtube sports show.  She ruffled some feathers(and not the good kind)the other day when she mocked Ronda Rousey's career change of going to the WWE.  "This is where her career will go to die," she said. "I have no respect for the WWE, it's not a real sport. It's embarrassing." Former WWE face Hurricane Helms got the last word though.
"I'm not gonna get upset that a Porn Star doesn't respect Pro Wrestling. She's entitled to her opinion. Our bodies take a pounding. and well … so does hers."
Told ya you'd want this aloe!
Video below. NSFW:Adult Language Warning