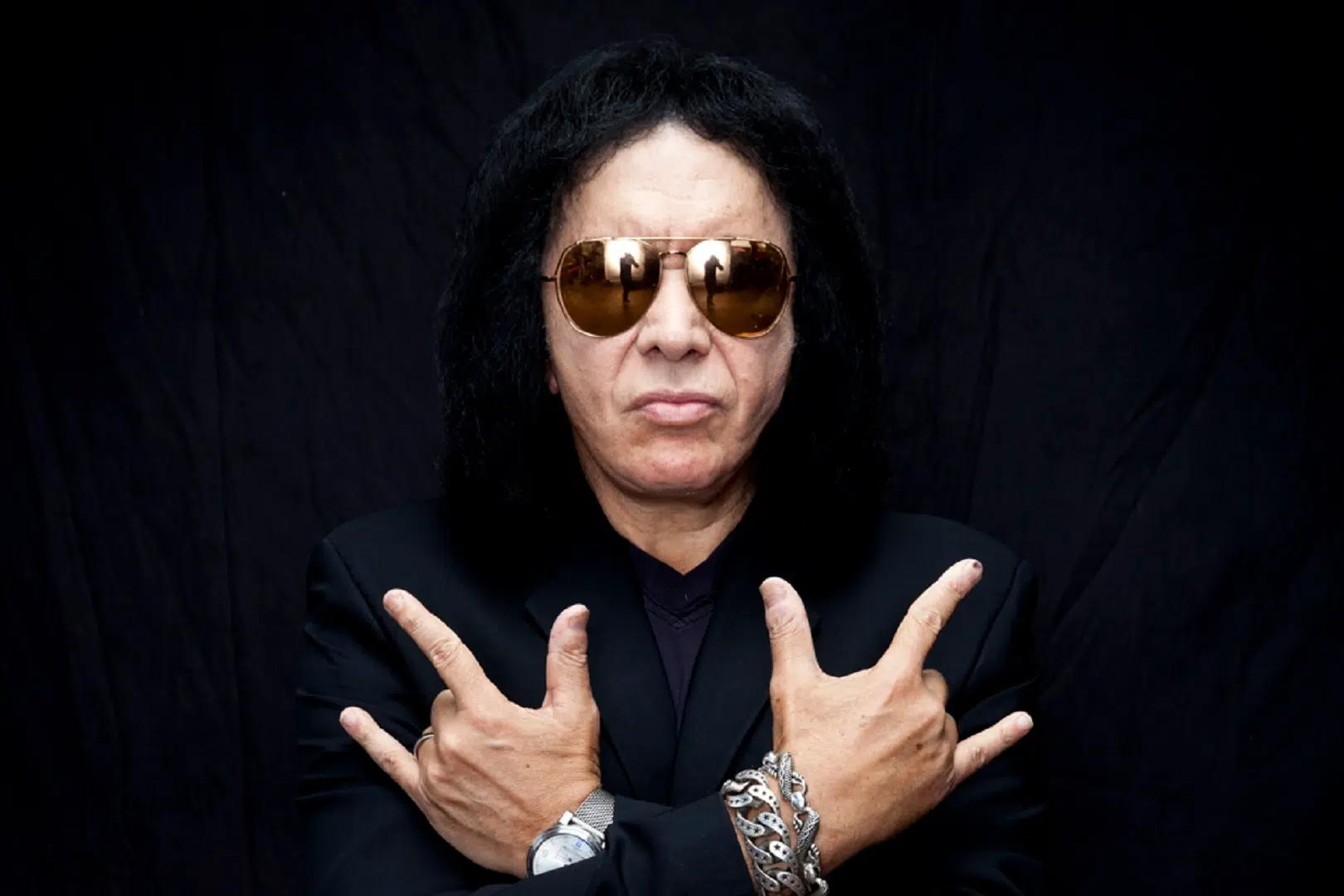 Ha, get it, KISS??? I'm hilarious…
But seriously, things aren't looking too good for the KISS frontman after he got banned from the Fox building (and any Fox programming) after living his heavy rocker persona in real life on Wednesday.
He swung by the studio to chat with the news panel about his new self-helpish book On Power, and things were looking normal, even after he jumped up and did an improptu weather report, which you can check out in the Tweet below.
MUST SEE: @genesimmons helps @JaniceDean with the weather! pic.twitter.com/EFfRQESNuq

— FOX & friends (@foxandfriends) November 15, 2017
But, things went south from there when Simmons gave a very Gene Simmons answer when asked about the Harvey Weinstein scandal.
"The lunatics have taken over the insane asylum when respected business entities such as yourself ask guys that like to stick their tongues out what I think of Harvey Weinstein." He then went on, "Okay, I'm a powerful and attractive man, and what I'm about to say is deadly serious. Men are jackasses. From the time we're young we have testosterone. I'm not validating it or defending it."
After the panel, as he was on his way to do another interview for his book, he apparently interrupted a staff meeting by baring his chest and shouting "Hey chicks, sue me!", supposedly also hitting two staff members in the head with his book.
Whatever actually happened, it was enough to earn Mr. Simmons a lifetime ban from the Fox News headquarters by HR executive Kevin Lord.
Maybe he was really confused and thought he was on stage in Detroit, Rock City???
AC