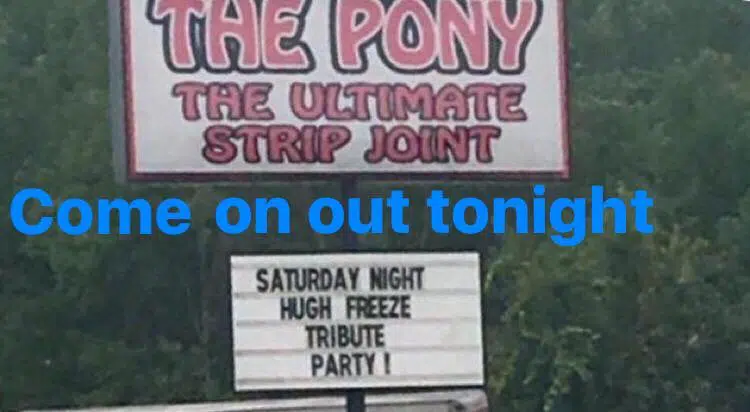 The Pony Gentlemen's Club that is.  Hugh Freeze was fired recently at Ole Miss after it was revealed he was patronizing escort services amongst other violations.  Well The Pony is Starkville wasn't a big fan of Freeze's and are celebrating by having a "Hugh Freeze Night."  The Pony owner Jerry Westlund said if the doormen determine that someone looks like Freeze, the cover charge will be waived. There will also be free admission plus a drink for anyone who "turns in your Ole Miss official SEC coaching visor," a nod to the sideline headgear Freeze preferred. What was Westlund's problem with Freeze?  "Hugh Freeze was a piece of work to me because he banned his players from coming to my clubs. He was willing to go out there and attack people who come to my club," Westlund said. "If you want to call an escort service, knock yourself out. You could have come to my club and gotten a lap dance and made a friend just as quick."
Dress like a coach and get free admission?  Done deal!  No word on what fake Eli Manning memorabilia will get you.
Photo from The Pony's facebook page.  Yep, they have a facebook page.