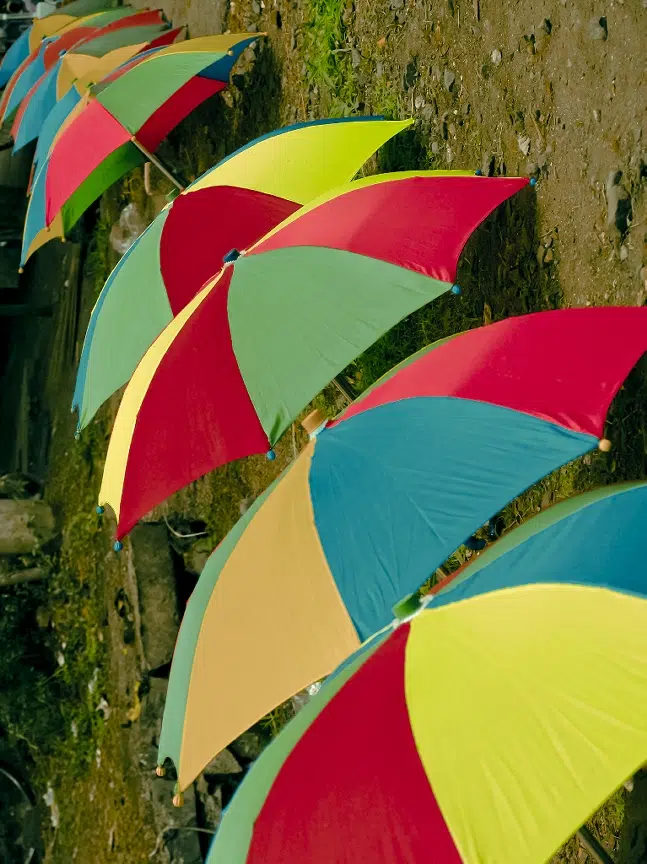 Apparently everything!  With bike-sharing companies like Mobike becoming incredibly successful in Chinese cities, a few startups have decided to mimic the concept with shareable umbrellas. The only problem: most of the umbrellas have gone missing. Only a few weeks after starting up operations in 11 cities across China, Sharing E Umbrella announced that it had lost almost all of its 300,000 umbrellas. The Shenzhen-based company was launched with a 10 million yuan investment. The concept was similar to those that bike-sharing startups have used to (mostly) great success. Customers use an app on their smartphone to pay a 19 yuan deposit fee for an umbrella, which costs just 50 jiao for every half hour of use. While Sharing E Umbrella gave out their umbrellas at train and bus stops, they soon realized that getting users to return the umbrellas would be a problem. "Umbrellas are different from bicycles," Zhao said. "Bikes can be parked anywhere, but with an umbrella you need railings or a fence to hang it on."
The SCMP reports that Zhao concluded that the safest place for an umbrella would be at the customer's home, where it would be safe and undamaged. But, apparently, customers have skipped the final step of then returning the umbrellas, simply keeping them for themselves.
Hey, they can't all be winners!  If anything my man helped get low cost umbrellas to a lot of Chinese people.