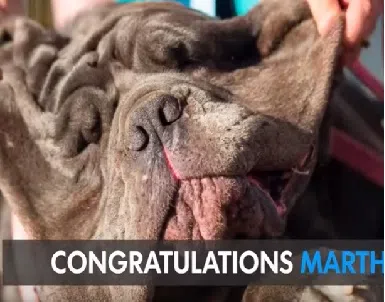 The 29th Worlds Ugliest Dog contest was held in Petaluma, California and the winner this year is Martha the Mastiff. She's a looker alright, like most of the dog that are entered in the contest. But they are so danged ugly they're cute! Past contest the winner got a check for $1000 but now it's jumped up to $1500, and you get a trophy and a trip to NYC.
Be Just and Fear Not
sQueeGee
photo courtesy of Youtube
2017's World's ugliest dog is...