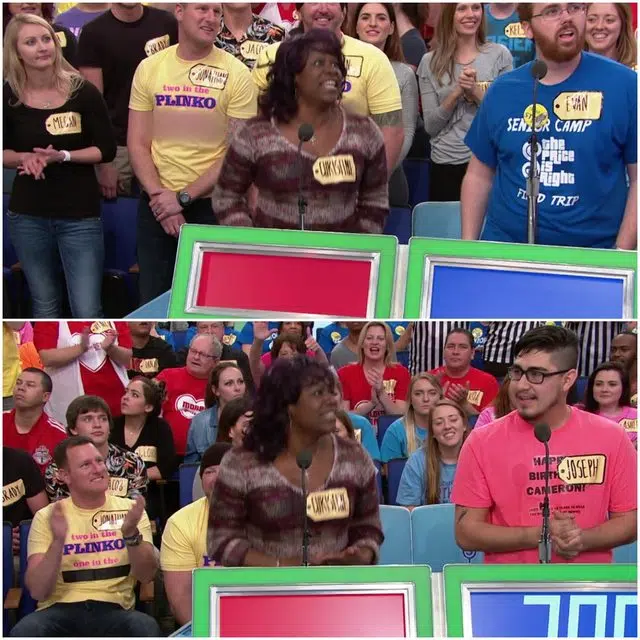 I have loved Price Is Right for years (I even went to a live tapping when the legend Bob Barker was hosting)!  The creativity of contestants always blows my mind.  The shirts they come up with seem to be more and more inventive.  A couple guys got themselves some prime seats right behind bidder's row with some very suggestive shirts that said " Two in the Plinko…One in the Stinko"  HA!  Hilarious AND apparently no one noticed until the guys were sat in the front row at which time producers made them put a piece of black tape over the second part.  Then during post they blurred the second half of that phrase.
Were these guys really that creative or just die-hard fans of Conan?  Check out the clip below and judge for yourself!
PS-if would have been icing on the cake if they guys made it to bidders row and bid $69!