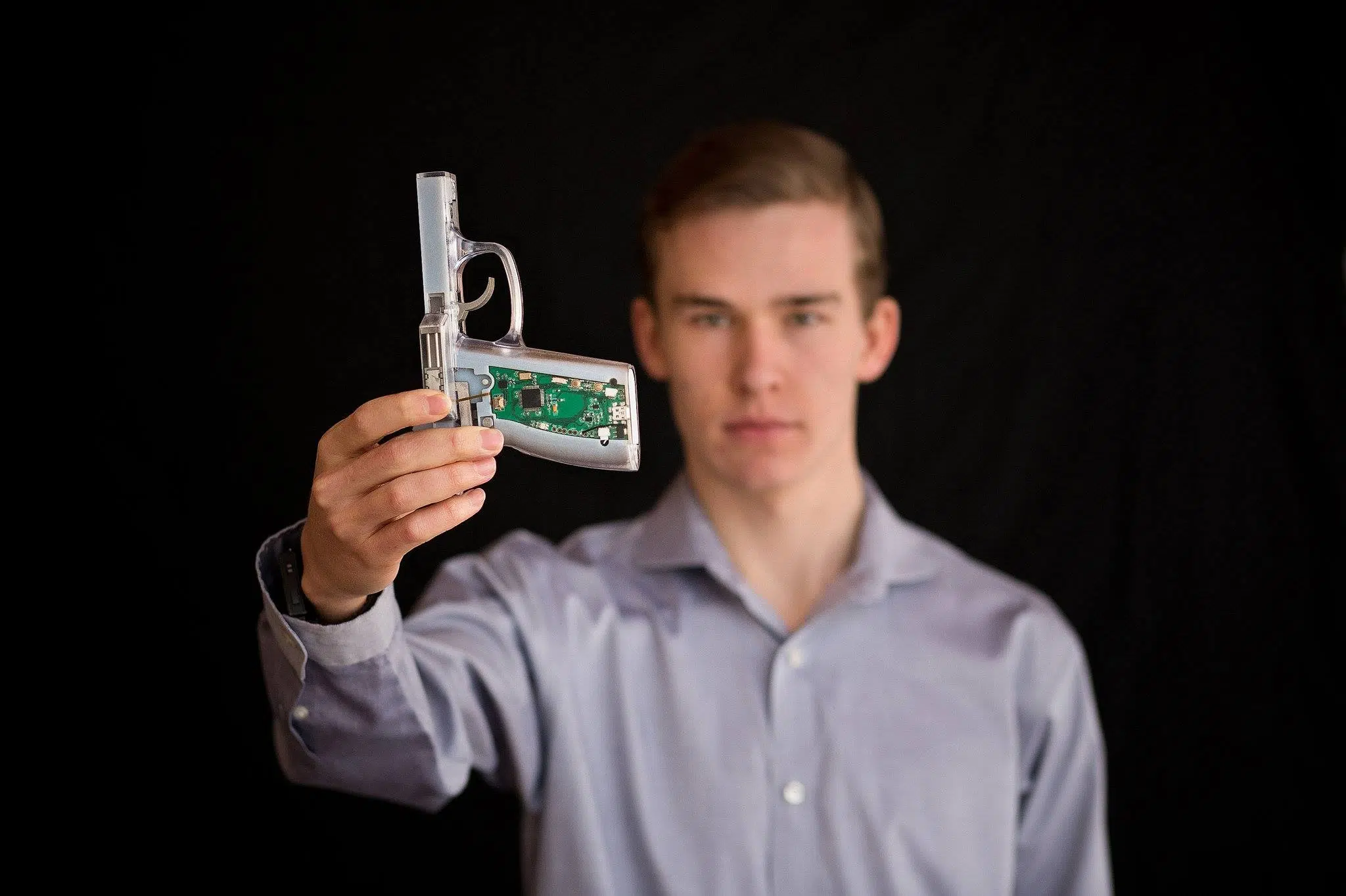 It wasn't that long ago that a fingerprint scanner was something you saw a billionaire in a movie use to access a secret vault. These days, you see them all over the place, and most modern phones even have them built-in just to unlock the screen. But, what if you had to use a fingerprint scanner to use a gun?
That's exactly what inventor Kai Kloepfer is working on with his tested prototype, which has a scanner built right into the handle. The idea is that the gun will only fire if it recognizes its owner's fingerprints, so, if someone were to take your gun, they wouldn't be able to fire it.
Kloepfer hopes that his invention will also cut down on child-related gun accidents, and has even pitched his prototype to the military.
Check out the full Study Breaks article right here