Yep. If you're going to party it up at Coachella and/or Lollapalooza this year, you gotta take selfies the old-fashioned way. Both music festivals have added selfie sticks to the list of banned items.
Coachella's got a pretty wild list of banned items as it is…No hula hoops, no sharpies, no stuffed animals?!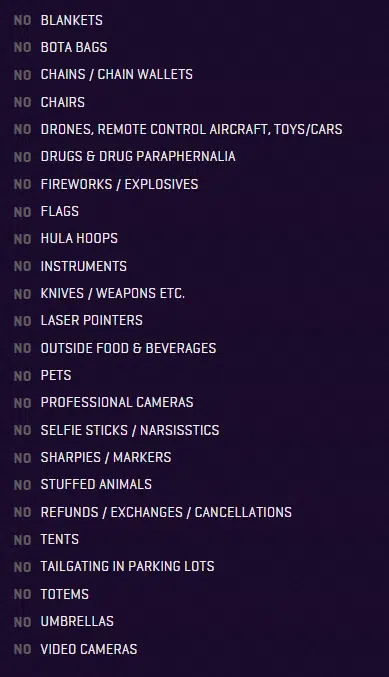 So you can smoke a cigarette in your fanny pack, but you can't tailgate with your stuffed animal. Got it.
Lollapalooza confirmed on Twitter that the reasoning was because of "safety" and "obsructing views."
@logandpitcher26 for safety, to speed security checks at the gate & to reduce the number of obstructions between the fans and the stage.

— Lollapalooza (@lollapalooza) March 26, 2015
Alt-J, Florence + The Machine, and Twenty One Pilots are just a few of the Lolla and Coachella bands who will hit up some festivals that are closer to home, like Bonnaroo and Beale Street Music Festival. See the full list on the Concerts calendar!