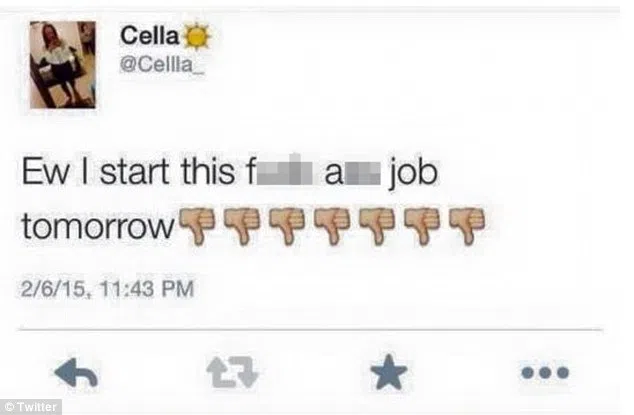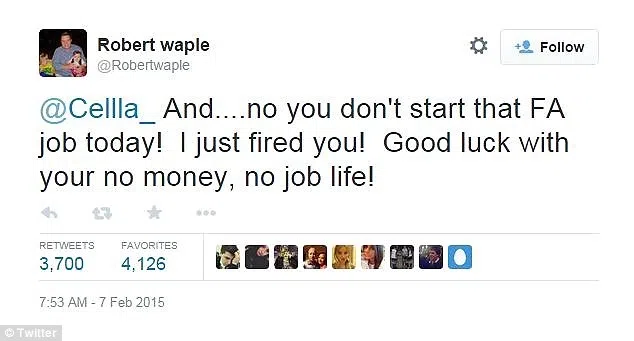 A Texas teenager has been fired from her job at a pizza parlor before she even started after she sent out a tweet complaining about the gig and her new boss saw it. 
In a hilarious Twitter exchange, a twitter user who goes by 'Cella' wrote: 'Ew I start this f*** a** job tomorrow.'
The next morning, Robert Waple – the owner of Jet's Pizza in Mansfield, Texas – tweeted at her: 'And….no you don't start that FA job today! I just fired you! Good luck with your no money, no job life!' 
Full Story from DailyMail here.