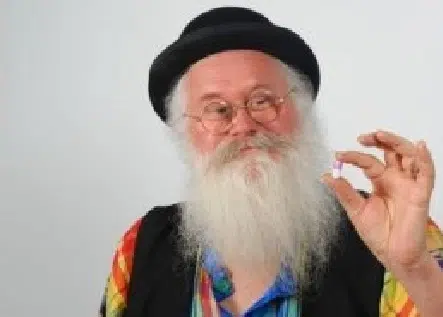 The sweet-smelling product is the creation of Christian Poincheval, a 65-year-old inventor who hails from the village of Gesvres and looks like Santa Claus' younger hippie brother.
Poincheval sells the pills online at pilulepet.com for around $12.50 for 60 capsules. The web page promises the chocolate pills will "allow the user to fart through to the New Year in grand style."
The chocolate pills are a new addition to Poincheval's odorific arsenal, which also includes pills that make farts smell like roses or violets, and fart-reducing powder for pets.
Read the full story here.