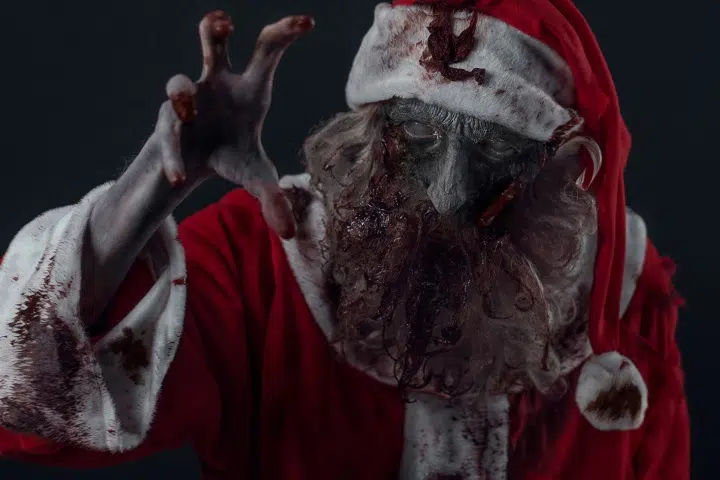 And Minnesota for the win!!
A 21-year-old man took part in a massive Zombie Pub Crawl in St. Paul last night, and then wandered elsewhere, to say the least. He walked into a stranger's house dressed as a zombie Santa Claus, vomited, passed out on their couch, and scared the $#%! out of their 16- and 14-year-old kids in the house. Could you imagine!?
The family's father commented that they will "never think of Santa the same way."
That's how you do a Monday night right!!