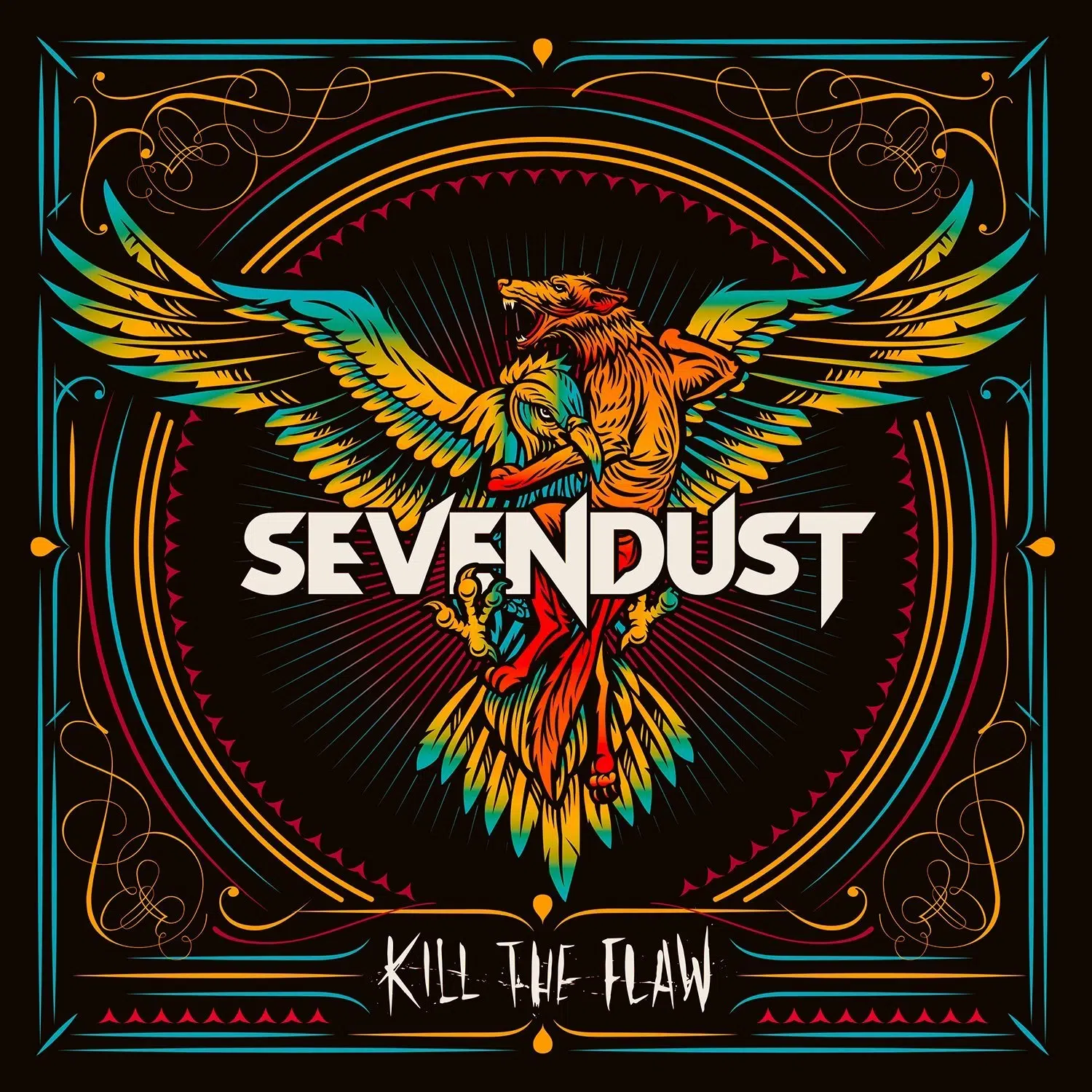 Sevendust have hit a new high point when it comes to album sales with their latest full-length release, "Kill the Flaw." The album from the Atlanta metal band  debuted at No. 13 on the Billboard Top 200. The collection also reached No. 11 on the Top Current Albums chart, No. 2 on the Hard Music Albums, No. 2 on the Rock Albums and No. 3 on Record Label Independent Albums chart.
"Thank You," the first single from the album, is currently inside the Top 20 on the Nielsen BDS mainstream rock chart.
"Kill the Flaw" was produced by the band and recorded at Architekt Music in Butler, New Jersey with engineer and mixer Mike Ferretti.
In other news, Sevendust apparently has something in common with the Apple TV team. During the Apple Keynote speech last month in San Francisco, Apple TV senior design producer Jen Folse highlighted Sevendust and their new single "Thank You" during the end of her promo of the new Apple TV, stating, "So you probably wouldn't have guessed it, but I am quite the metal head and this is one of my favorite bands." Hah!