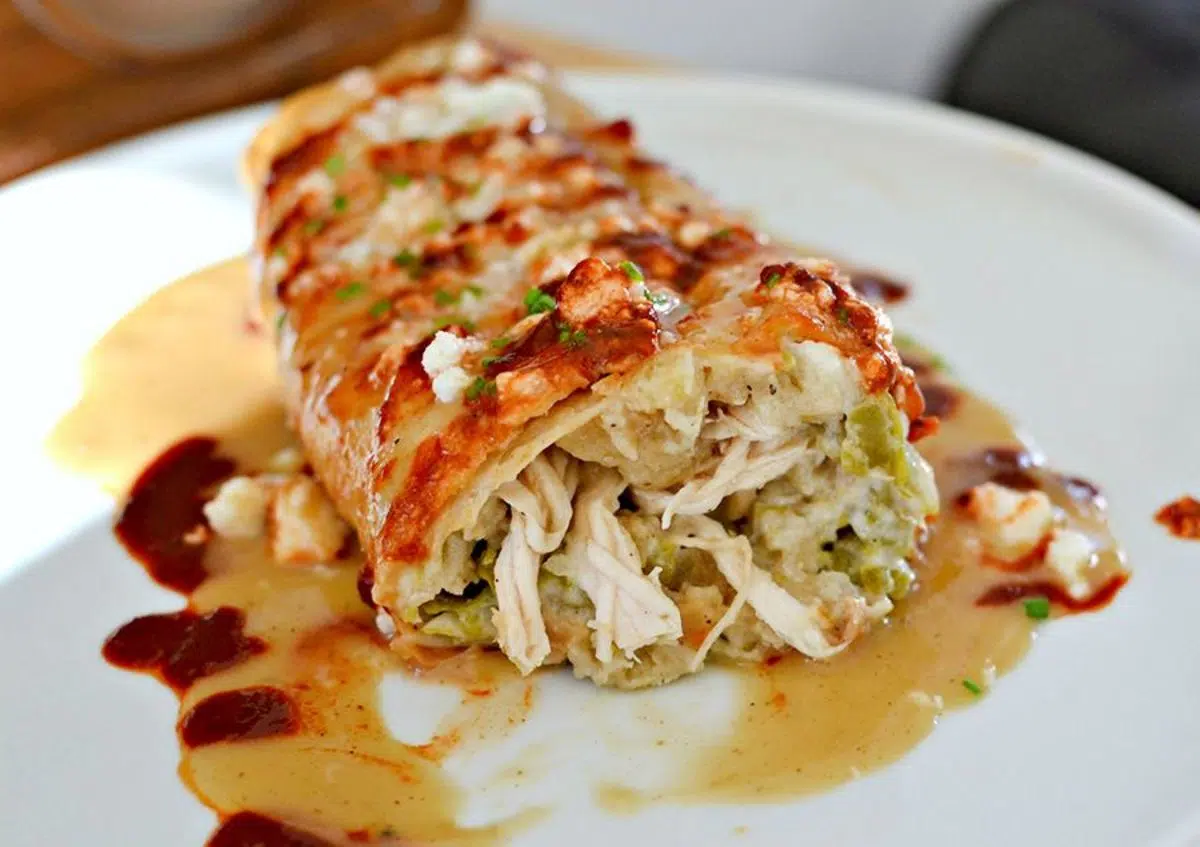 Some of the folks at maxim.com think leftover turkey can be a little boring.  Me personally, I look forward to an easy meal of slapping some turkey on a slice of bread and reheating some potatoes for a meal.  If that just doesn't satisfy your elevated palette, try making a turkey chimichanga.
Here's what you need:
Leftover turkey
Leftover stuffing
Leftover mashed potatoes
Leftover gravy
Leftover green bean casserole
Leftover cranberry sauce
Leftover whatever the hell you want
Burrito-sized flour tortillas
½ gallon vegetable, canola, or peanut oil
Your favorite hot sauce
Then get your oil heating in a large sauce pot, or a deep-fryer if you got one, until it hits 375 degrees. Next, heat a large sauté pan on high in a pan for two minutes and throw the tortilla on there for 15-30 seconds, constantly moving around. Fill the tortilla shell with your leftovers, but not too full or it'll leak out.  Once the oil is at the right temp, carefully drop your creation in for about 30 seconds or until golden brown.  Get rid of the excess oil so you don't burn your mouth and enjoy!
I don't know about you,but I got tired reading that.  I'm probably gonna stick to the sandwich…unless someone wants to make one of those badboys for me?!