The story starts out like a typical day in Montana; a farmer sees what he thinks is a wolf stalking his cattle, so he shoots it before it can get some raw beef. But, when the body of the animal was examined, it began to baffle wildlife experts around the world…
What they found wasn't a wolf at all, and experts aren't really sure what to call it. The claws were too long and the paws too small to be a wolf, the ears were too big, and the teeth were too short.
Since nobody knows exactly what it is, everyone's been throwing around their guesses on the internet. From some sensible theories, like it being a cross-breed between a dog and wolf or a bear and wolf, to the outlandish theories, like it being el chupacabra, a dire wolf, and even a real-life werewolf.
Check out some pictures of the animal for yourself so you can decide: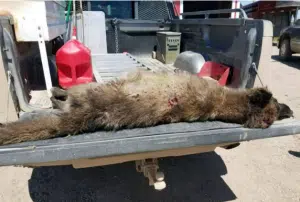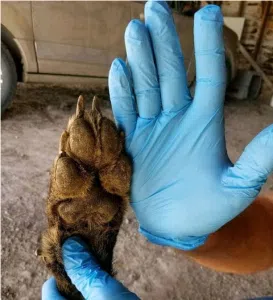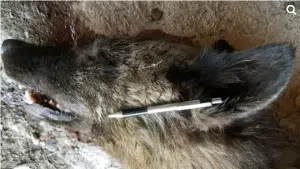 What do you guys think? Should we start loading up on silver bullets?
AC