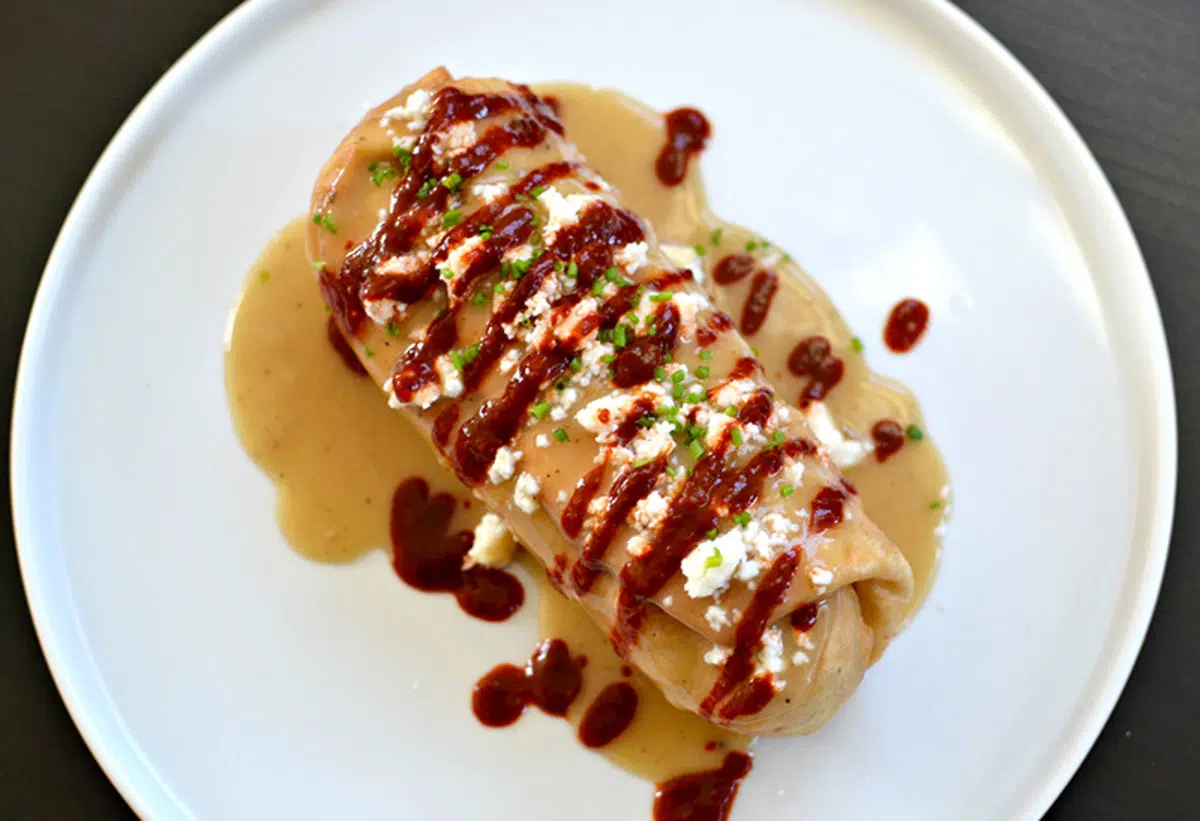 I'm no cook.  I can stick stuff in the microwave and reheat it but that's about it!  Now if you're like me, you have a BUNCH on leftovers and reheating turkey can get kinda old.  Make a turkey sandwich?  Traditional, but kinda boring. I found a recipe that uses all your leftovers from Turkey Day in a spicy new way.  Turkey Chimichangas!
Here's what you'll need:
Leftover turkey
Leftover stuffing
Leftover mashed potatoes
Leftover gravy
Leftover green bean casserole
Leftover cranberry sauce
Leftover whatever the hell you want
Burrito-sized flour tortillas
½ gallon vegetable, canola, or peanut oil(maybe leftover from deep frying the bird?)
Your favorite hot sauce(Love me some Siracha)
Toothpicks
Get your oil heating in a large sauce pot, or a deep-fryer if you got one, until it hits 375 degrees. That's about the max temp that any cooking oil should get to.  It probably seems stupid to recommend exercising restraint while you're assembling a deep-fried gravy tube, but, really, don't go crazy with the stuffing, it'll be tough to close the little guy up.  Stick it with toothpicks to make sure it stays together in the oil. After deep frying it, cover it in gravy and a cranberry/hot sauce mix and boom leftovers elevated!  Or you could just stuff it all in your mouth…its a free country, live like you wanna live!
If you can't find it on Pinterest, you can also see the full recipe at