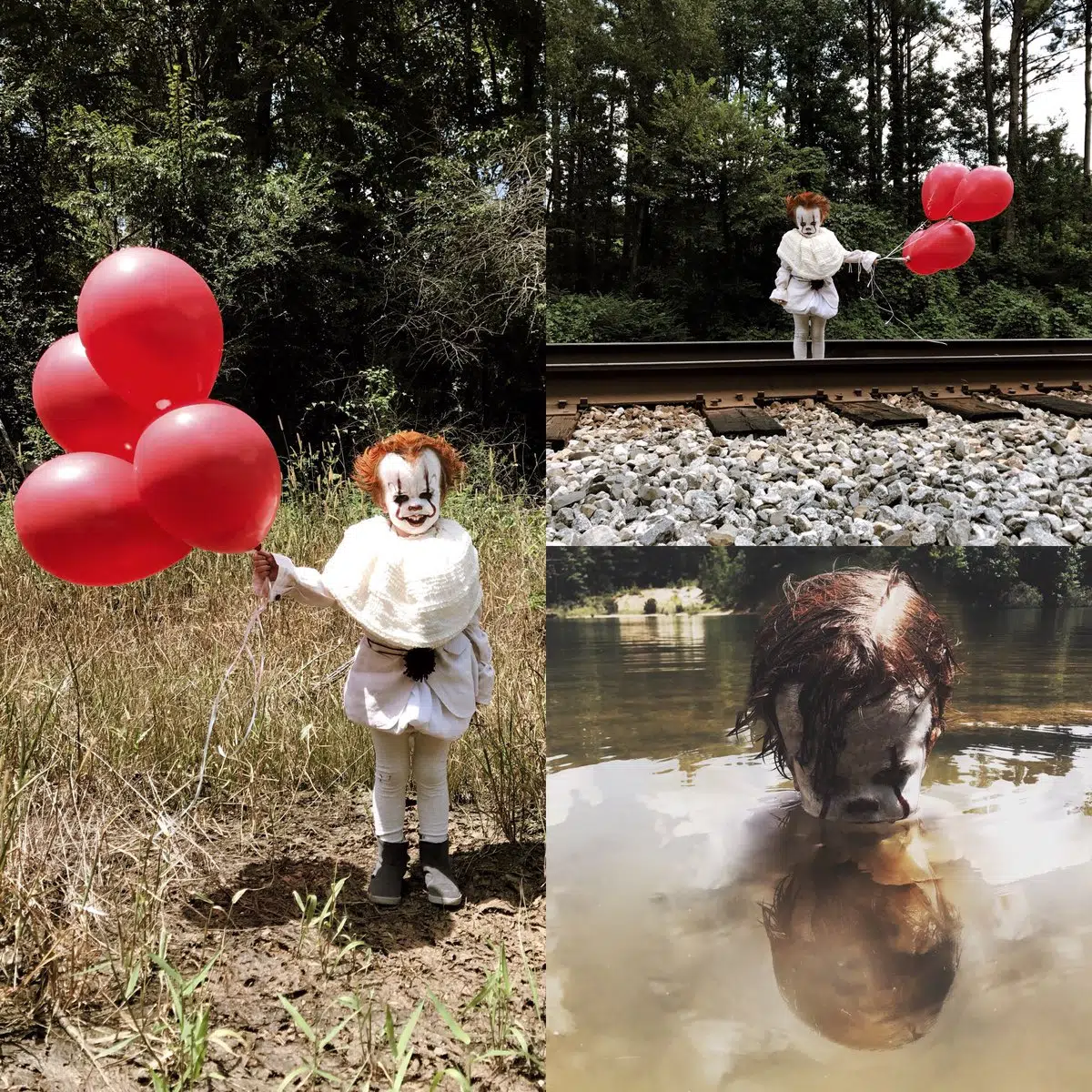 The remake of "IT" hit theaters and it  is scaring a new generation with a creepy clown named "Pennywise."  The 3-yeard old is Louie.  The creepy photo shoot is the brainchild of Louie's 17-year-old brother, Eagan. Doing elaborate photo shoots is a hobby of the elder Tilghman, who often recruits his seven younger siblings to pose for him. Louie is an especially enthusiastic model, Eagan said.
"He loves doing all the photo shoots.You tell him to do his happy face and you tell him to do his mean face, and that's the two faces he did in all the pictures."
Eagan spent about 30 minutes painting Louie's face to look like Pennywise in the new movie. He also created a clown costume using different clothes and fabrics they found around the house.
Eagan just may have a future in costume design and Louie may have a future as my nightmare! You can see more pics on Eagan's twitter(eag2n).  He's also trying to get this on Ellen!