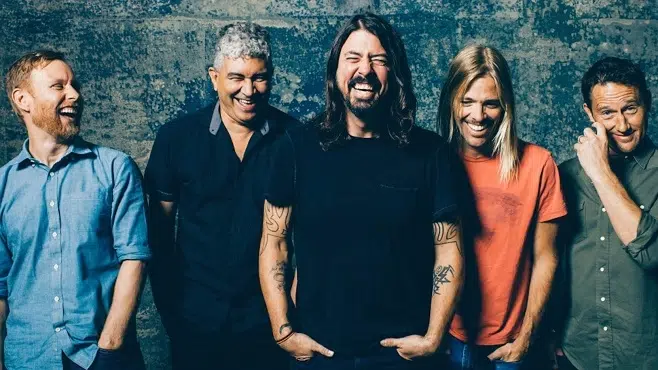 When I woke up this morning, the sky was overcast, I was out of coffee, and, worst of all, the Foo Fighters were still on hiatus.
Okay, that might be a bit over-dramatic, but Foo fans really haven't had anything new from Grohl and company since Dave broke his leg and majestically finished the tour upon his guitar throne. So, needless to say, I was surprised when the Foo Fighters Facebook page asked me to choose a seat on Obelisk Airlines for some "in-flight" entertainment.
For those of you who are confused as I was, the Foo's set up the Obelisk Airlines page as a creative way to showcase their latest venture. Fans were directed to choose a seat and were then given a countdown to the "in-flight entertainment," which was revealed to be a live stream of a surprise show at Cheese and Grain in Frome, England! You can check out that show in the video below!
After the hiatus-breaking show, several dates were announced for an upcoming Foo Fighters tour, including Glastonbury Festival, which they had to miss last year due to Dave's injury.
You can check out the upcoming tour dates at their website here
AC