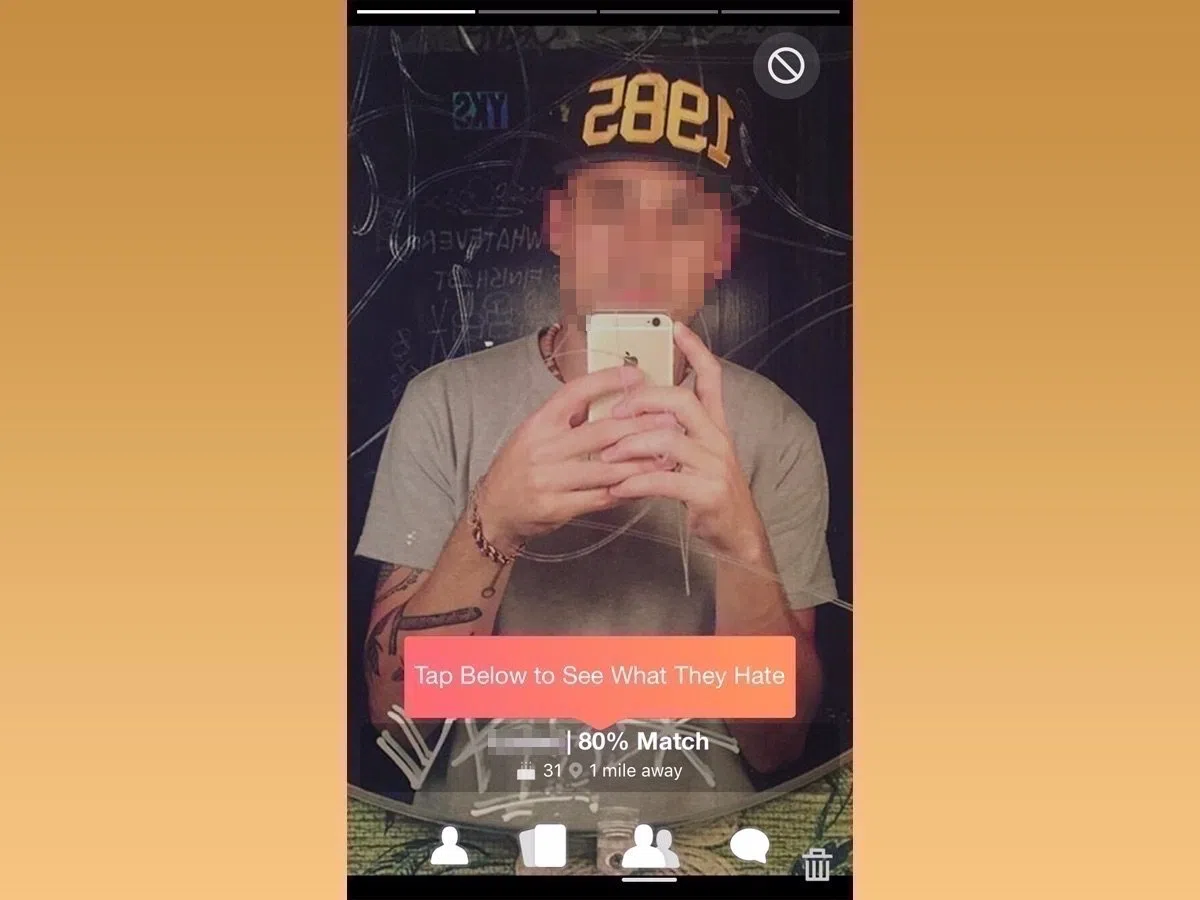 Photo: Screenshot / Hater
Okay, single swipers, make room in your phone for the new dating app called Hater. It's like Tinder, but it lets you hit it off with people that hate the same things you do.
It does make sense to me… If a dude told me "I love traveling, tacos, and Netflix," that is WAY less appealing than if he said "I hate politics, black licorice, and Valentine's Day!!"
It's only about a month old, but it's reeled in 200,000+ users to far and plans to "take on Tinder."
Here's how it works: You use your Facebook account to login and set up your profile. Then it'll give you a bunch of random topics like "Harambe," "The New York Yankees," "Donald Trump," and you have to swipe different ways to Love it, Like it, Dislike it, or Hate it. And then you find your true love. That's how dating apps work, right?
Business Insider has more of the story here.