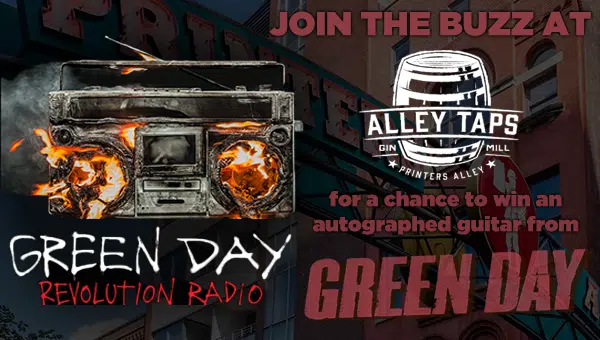 Join The Buzz at Alley Taps!
Zigz will be live from 3-7pm on Friday, October 14th at Alley Taps in Printers Alley, downtown Nashville. Come by and register to win a copy of Green Day's new album Revolution Radio. Zigz will draw one winner every 20 minutes for a copy of the album. If you're a selected winner of the album, you will then be qualified for the grand prize: an autographed guitar from Green Day! Remember, the longer you stay at Alley Taps, the better your chances are of winning!
Alley Taps, Nashville's original Gin Mill. Located in historic Printers Alley. Featuring a vibrant mix of Swing, Gypsy & Dixieland Jazz. Serving local craft beer, cocktails, and gourmet hot dachshunds.Offering a nostalgic alternative just two blocks away from Lower Broadway. One Sixty Two Printers Alley!