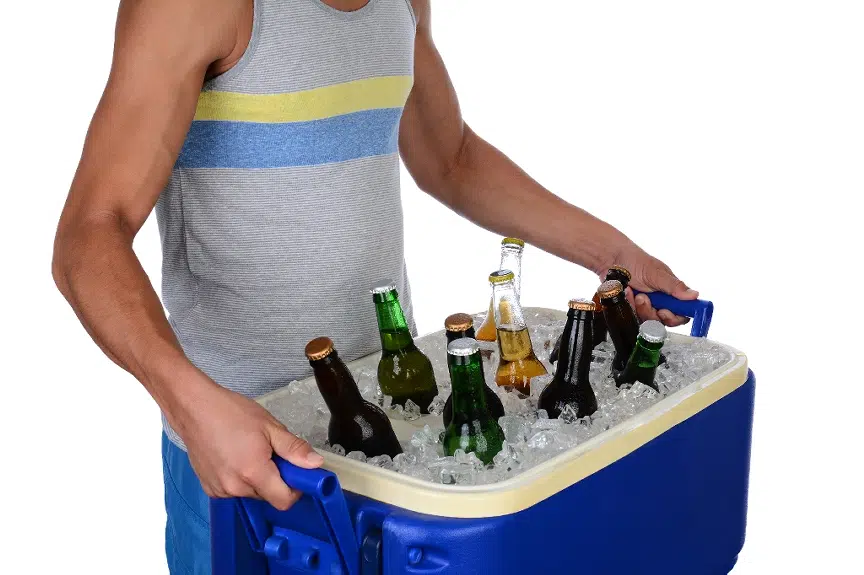 Let's set the scene for you.  You're tailgating.  Plopped in your chair, enjoying a beer, relaxed before the stressful-ness of the game.  Everything is good, except you are out of beer.  All of your tailgate buddies are doing the same and no one wants to get up to get you another beer.  What do you do, what do you do?  Problem solved(and its doesn't involve getting new drinking buddies). Time to get a new cooler…one that launches beer towards you! It exists, but isn't available to purchase yet. The date for a crowdfunding campaign is reportedly forthcoming.   You can pre-order the Cooler Cannon now for the projected price of $195 online (coolercannon.com/order_now.htm) , and follow them on Facebook (www.facebook.com/CoolerCannon) to stay up to date on the latest news.
I've seen this phrase before,but I think it is very appropriate here "Shut Up and Take My Money!"
Check out the video below.