We asked the guys to tell us some of their favorite things from 2015: albums, concerts, and songs. They've narrowed it down to five, and here's what they had to say.
5. Three Days Grace – Human
They got a new lead singer and didn't miss a beat.
4. Bring Me The Horizon – That's The Spirit.
The music sounds upbeat ,but the lyrics are dark!
3. Disturbed – Immortalized
No one knew it was coming, then BAM! Hits like a freight train.
2. The Dead Weather – Dodge and Burn
Just some really cool sounding music AND you can get it on vinyl!
1. Five Finger Death Punch-Got Your Six
After looking like they had broken up in Memphis, FFDP delivers an album that showed they are stronger and heavier than ever
5. Saint Sonia @ Mercy
They did originals and covered the bands they were in. Great night!
4. Swanky Sweater@ WMA
Awolnation just blew me away!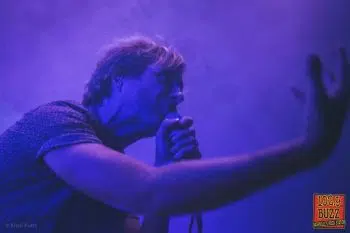 3.Steel Panther @Marathon Music Works
We partied like tomorrow was the end of the world!
2. Seether@ WMA with Tremonti
Just awesome all the way around!
1. Broken Record Comedy Show @ The East Room
For over 8 days comedians here in Nashville put on a Guinness World Record long show and almost went crazy doing it!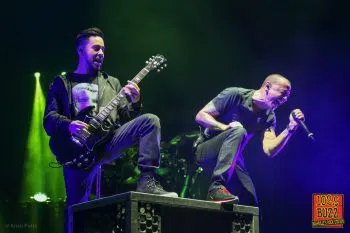 5. Ghost – Cirice
Its dark and melodic. I love running to it.
4. Turbowolf – Rabbits Foot
I have woken up several times with that hook in my head. Love the sound!
3. Bring Me The Horizon – Throne
From the beginning it just grabs me and I love it every single time I hear it.
2. Highly Suspect – Lydia
There's a reason its up for a Grammy….its just so frickin good!
1. Five Finger Death Punch – Wash It All Away
I probably owe The Buzz new speakers cause I crank the S@#t outta that every time!