TODAY MARKS 20TH ANNIVERSARY OF NIRVANA 'UNPLUGGED' TAPING
by Zigz l Monday, November 18, 2013
Music News provided by Pulse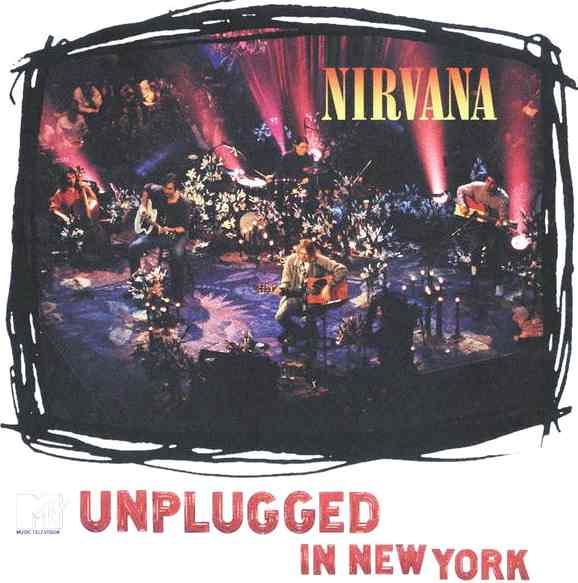 It was 20 years ago on Monday (November 18th) that Nirvana taped its appearance on MTV Unplugged, with the results being perhaps that program's greatest segment and a live album considered by many to be among the top concert recordings in the history of rock. According to Yahoo! Music, the show came off without a hitch despite coming close to being a disaster or never even happening at all, due to frontman Kurt Cobain's arguments with MTV and his bandmates, as well as his worsening health and addiction problems.
Cobain and drummer Dave Grohl were not getting along during the rehearsals, with Cobain continually asking Grohl to play his parts softer.
Grohl recalled in 2006, "In rehearsal, we would do a song, and Kurt would turn to me and say, 'Hey, do you think you could play it a little bit lighter?' . . . So we'd do another take, and he'd turn around and go, 'Could you bring it down just a little bit more?' And we'd do another take, and he'd say, 'You know what, just still, could you bring it down?' And I was like, 'Should I even f***ing be here?'"
MTV apparently freaked out when the network learned that half the set was going to be obscure cover songs and that the band would not perform "Smells Like Teen Spirit," which it had not played live for nearly two years at that point.
The MTV brass was not taken with the band's selection of guests either. Producer Alex Coletti recalled, "They wanted to hear the 'right names' -- Eddie Vedder or Tori Amos…But when I said 'the Meat Puppets,' it was kind of like, 'Oh, great. They're not doing any hits, and they're inviting guests who don't have any hits to come play. Perfect.'"
Cobain told MTV the day before the show that he was canceling the taping, but then relented. An MTV exec said, "He did it just to get us worked up. He enjoyed that power."
A dress rehearsal several hours before the taping went so badly, however, that MTV execs wondered if they should have let Cobain cancel after all.
According to Cobain biographer Charles Cross, Cobain was also suffering from gastrointestinal problems and heroin withdrawal, and had been "vomiting bile and blood."
Despite all the problems beforehand, the taping went off without a hitch -- with Coletti later recalling, "With mostUnpluggeds, we tend to run through the set, have a chat, and then do a few songs over again. But this was truly one take -- every song, straight through, in one hour . . . this was really tight -- something like 56 minutes from start to finish."
Bassist Krist Novoselic later said, "Doing MTV Unplugged was a lot of fun…It was a Nirvana triumph, but it's also Nirvana Lite. But it was cool that we managed to pull it off."
Watch the videos below!