We asked the guys to tell us some of their favorite things from 2015: albums, concerts, and songs. They've narrowed it down to five, and here's what they had to say.
1. Adele – 25
Insert lyrics to 'Hello' here. Hey, who said we have to stick with the format?
2. Andrew McMahon in the Wilderness – self-titled
I listened to Something Corporate and Jack's Mannequin when emo bands were at their finest, so Andrew McMahon releasing solo material makes my inner middle schooler extremely happy. Well done.
3. Halestorm – Into The Wild Life
This is one of their best, and I love the badass female anthems like 'Bad Girls World' and 'I Am the Fire.' Plus, celebrating the release during Record Store Day and having a beer with them backstage wasn't too shabby either…a moment from 2015 I will not forget!
4. Muse – Drones
I just wanna know who pissed off Matt Bellamy. Whoever it was, thank you, because we get some fabulous tuneage in return. Plus, it helps that this album was released when I was extremely pissed off at my ex.
5. Elle King – Love Stuff
A genuine example of a woman that just won't take any $#!*. And you can hear it in this album. It's been a good year for the women in music. Plus, she named her record after a random adult store in Florida, which is just badass.
1. Bonnaroo
Hottest, sweatiest, most amazing experience ever. Totally worth the three days without showering and combined total of six hours of sleep. Until next year.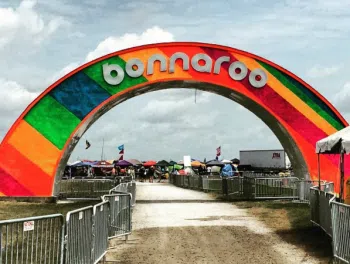 2. Foo Fighters at Centennial Olympic Park
"We wanna be your special twinkie, mother******" –Dave Grohl. Yes, I made the trek to Atlanta the night before the Nashville show. I'm cooped up in the studio Monday nights, so I had to. You can't run from me, Dave!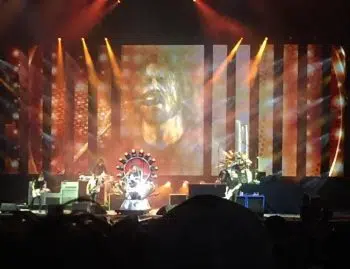 3. Smashing Pumpkins and Marilyn Manson
4. The Dead Deads at The Basement
I love that I can pay a cheap cover fee of five bucks at a small venue and get just as awesome entertainment as a huge band at a big venue. These girls rock.
5. The Pilgrimage Festival
When you pray that Steven Tyler hasn't gone completely country on you and hope for at least two Aerosmith songs, and he sings like, ten. Hell yes.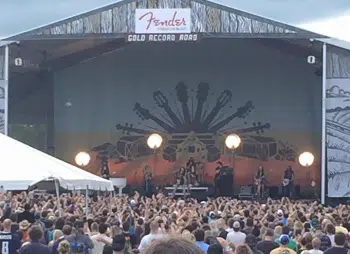 1. AWOLNATION – Hollow Moon (Bad Wolf)
3. Elle King – Ex's & Oh's
4. Twenty One Pilots – Tear In My Heart
6. Silversun Pickups – Nightlight (I can't pick only five)