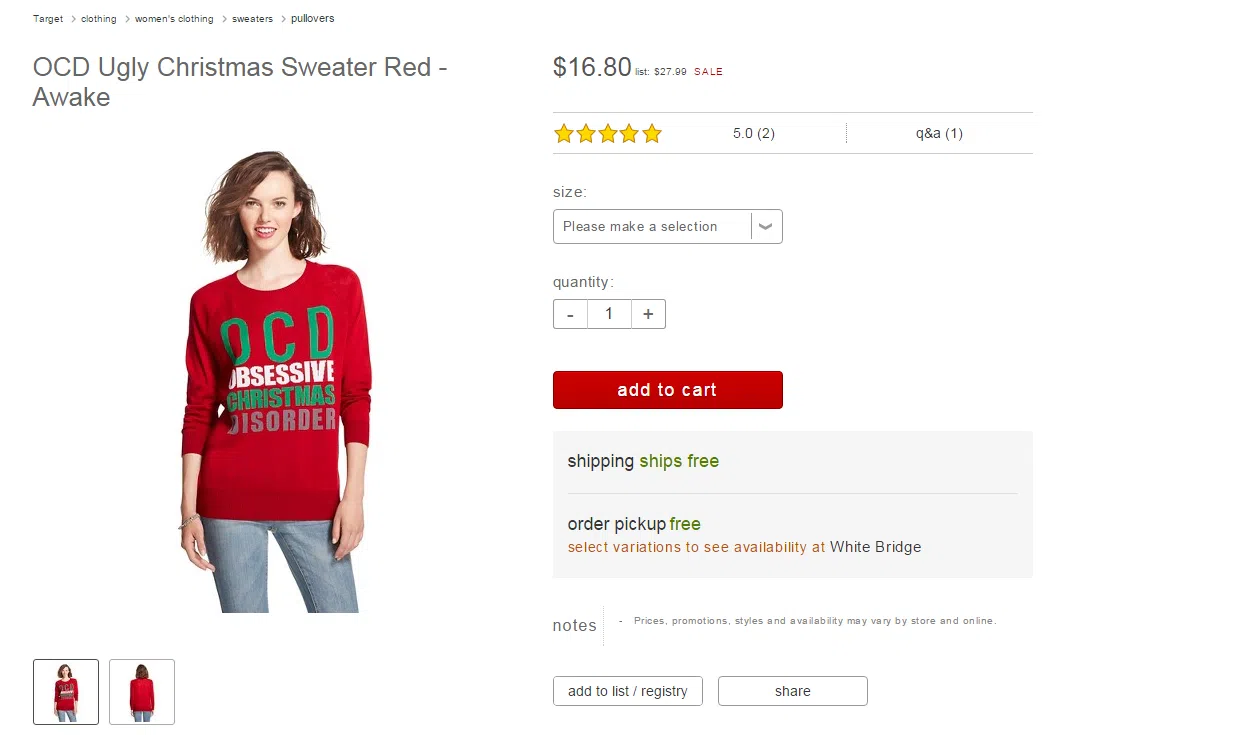 It's not even Black Friday yet, and there are already two holiday-related items that are causing an outrage. First, Starbucks. Now? Target, for the win. They're under fire for having this sucker available in stores.
"OCD – Obsessive Christmas Disorder"
Of course it's meant for fun, but you can't do anything without somebody being offended lately. Some folks have taken it to social media for personal reasons, or just not finding it funny.
What's Target saying about it? They apparently have no plans to remove it from the shelves.
So this Christmas, you can offend somebody for the very low price of $16.80.
Hey @Target this sweater isn't cute or funny. OCD is a serious mental illness that shouldn't be mocked. pic.twitter.com/zXkSY7leiz

— Kate G (@garrulouskate) October 29, 2015
As someone who has OCD I don't see any reason to be angry about @Target's "offensive" sweater – it's perfectly even! pic.twitter.com/wzUQ3WTGA8

— Weston David Pagano (@wpazzurri) November 11, 2015